Combine learning English with a holiday in Spain
Live and Study English in Spain with an expat family. Your teacher will create an English atmosphere while showing you all the wonderful Costa Del Sol sights.
Advantages of a full English immersion course in Spain:
Faster learning in less time.
One of the main reasons for choosing an immersion courses is learning can happen in a shorter time frame. The clock is ticking and working against the clock can help you reach a higher level quicker.
Your organisation skills will improve:
Intensive courses require following steps of studying and organisation. A faster pace of classes and living with your host family also means a constant rhythm of studying, being able to embed your learning into everyday life during your stay.
Meet new people:
Many host families bond with their students and become friends for life, also you will meet many people in all the activities you can participate in during your stay. All the host families live in Spain, but the Costa Del Sol has many English residents and communities which you will meet and mix with, this again embeds your everyday learning, but also gives you a chance to make new friends.
Let's introduce you to some of the wonderful holiday destinations we, HLI host teachers, live in:
Benalmadena:
Benalmadena is a popular holiday destination all year round, its wonderful beaches and closeness to the beautiful city of Malaga and its many leisure activities, make it a perfect destination to visit. It has three distinct areas, Benalmadena costa, Arroyo de Meil (the town) and the beautiful white village in the mountains. It also has a variety of interesting and cultural places to visit:
Walk through the beautiful Parque de la Paloma
Ride the Benalmadena Cable Car
Visit Colomares Castle – It was built to tell the story of the discovery of the new world by Columbus
Visit the amusement park – Tivoli World
There are many other interesting things to do in Benalmadena, please visit this website where you will get a wealth of information:
Malaga City
Malaga on Spains's Costa Del Sol is a buzzing city with more history, culture and great food than many cities put together. It is the heart of the Costa Del Sol. With over 300 sunny days a year, hot summers and the warmest winters in Europe, it's a great destination all year round!
Wander Malaga's Old City
Malaga is a city of cute pavement cafes, historic plazas and stunning architecture. Malaga was the birthplace of Picasso so there's a creative streak running through the city. Huge murals, mosaic floors and eye-catching street art line the ancient streets. Be sure to meander along Larios – one of the most expensive streets in Spain, often compared to NYC's 5th Avenue and the Champs Elysees in Paris. It's one of the key points of interest in Malaga, Spain.
Larios Street
Pompidou Centre
The first Pompidou Centre outside of France is in Malaga, it seems to be a perfect fit in this creative city. The colourful cube structure sits above ground while most of the modern art is displayed in the gallery underground.
Malaga's History and Architecture
Malaga is claimed to be one of the oldest cities in the world, with over 3000 years of history. In 7 BC, the Phoenicians founded a commercial centre here named Malaca. The Romans spent time here, plus the Arabs ruled for eight centuries and left their mark architecturally.
There are many other wondrous things to do in Malaga, please visit this website where you will get a wealth of information:
https://www.wanderlustchloe.com/malaga-things-to-do-tour/
Marbella:
Marbella, in the south of Spain is a vibrant coastal town with a large number of sandy beaches, a charming Old Town and some exciting nightlife. Together with golfing, water-sports and the enticing history of several nearby towns, there really is something for everyone in Marbella. Including the Sierra Blanca mountains which are close, providing the most stunning backdrop for the town. It is one of the most well known beach resorts in Spain, and particularly popular with British tourists. Marbella has been long associated with glitzy all day beach parties and glamorous jet setters, but there's so much more to do there than just drink and party!
The beautiful beach resort is also located near to several other large towns, including Malaga, Cadiz and Seville – all offering a wealth of historical and cultural sites. It is also very close to the popular and affluent town of Puerto Banus, which you must visit at least once if just to marvel at the cars and mega-yachts!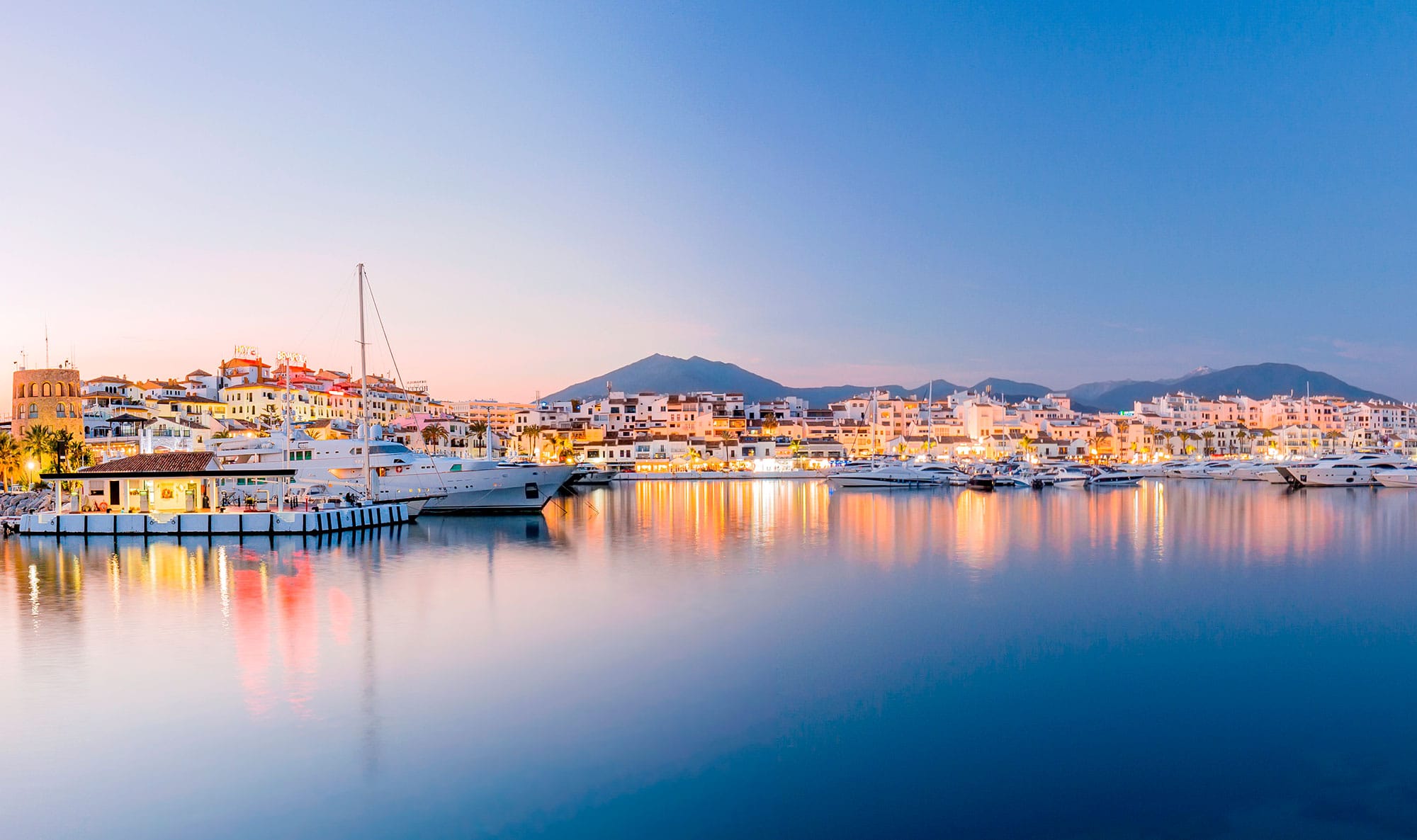 Sotogrande
Sotogrande is the largest privately owned residential development in Andalusia. It consists of a 20 km2 stretch of land from the Mediterranean Sea into the hills of Sierra Almenara, providing breath-taking views and beautiful landscapes. Located just 25 km east of Gibraltar and one hour from Malaga International airport, Sotogrande is easily accessible from just about any part of the UK or Europe. It was masterminded in 1962 by philanthropist Joseph Rafael McMicking. He created a community in this sun-kissed corner of the Mediterranean where people from all over the world could come and pursue an active, healthy lifestyle enjoying the unique opportunities of Sotogrande's special coastal location.
Sotogrande is divided into zones which make it easy to find your way around the port all the way to La Reserva.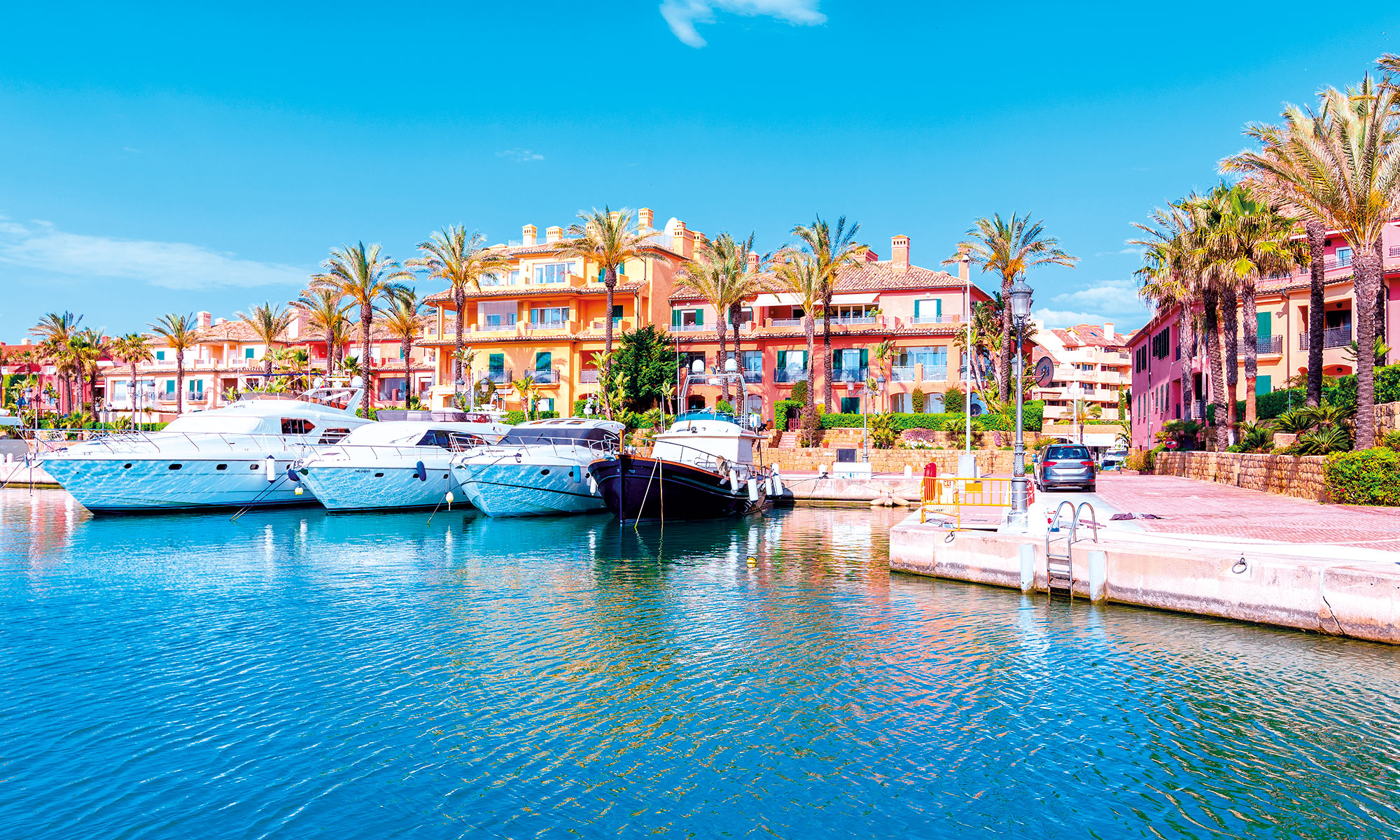 Kings and Queens zone in the lower part of Sotogrande, known as the Kings and Queens, where all the streets are named after Spanish kings and queens, except for Paseo Del Parque, the main road which runs in a loop around the golf course boasting some of the most desirable properties. The Paseo is 5km long and you can see people running, biking or walking their dogs on this famous path.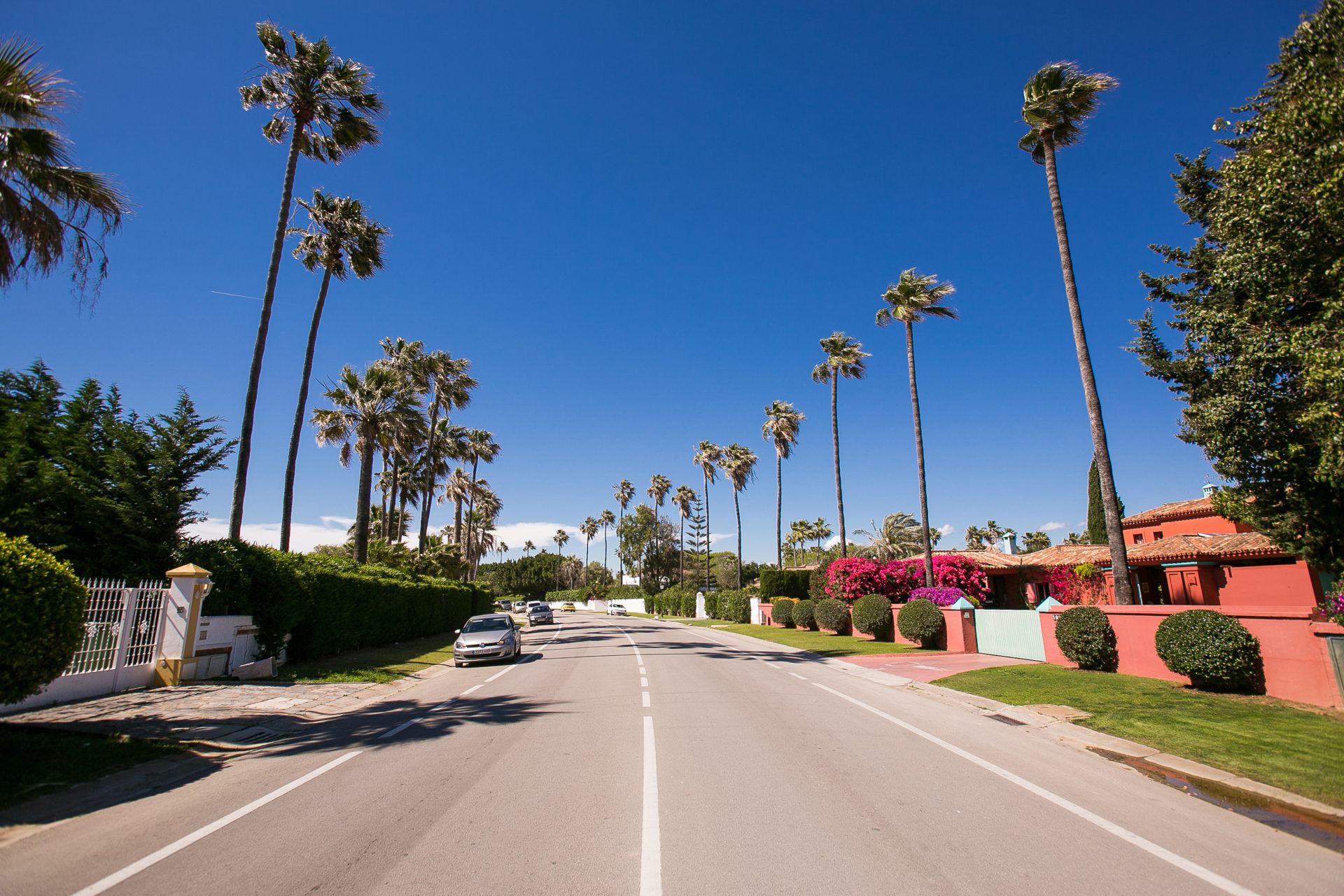 Zones A and B are also found on the Costa side and they consist of beautiful tree-lined streets and stunning villas in all different price ranges. In this area, all street names start with either A or B respectively.
Sotogrande Alto and La Reserva, above the N340 is the larger area of Sotogrande, featuring rolling hills, wooded areas and villas with incredible sea, golf and country views. Many people prefer living in this area because of the proximity to the International School, horse riding schools and stables. Also the exciting development in La Reserva which features one of the most prestigious golf courses and elegant clubhouses in the region. The plans include the construction of a luxurious lakeside club complete with beach and endless amenities in a large lake surrounded by the rolling terrain of the golfing greens.
The PORT: In addition to the Village, the Marina of Sotogrande is also full of interesting shops and some amazing restaurants. It is a great place for shopping, whether you're looking for high fashion clothes or just some fun beachwear. When we think of Sotogrande our minds naturally gravitate towards the start of the Polo matches (this year will be different due to Covid), but some activity will commence.
Estepona
Estepona is an idyllic enclave surrounded by both the Mediterranean and the mountains. Its historic centre is filled with colourful pots that combine exquisitely with its flower beds and the Orchid House and Botanical Garden. Also along with its natural beauty, Estepona is now committed to art and culture, sun and beach tourism and many different leisure pursuits for visitors. These range from kitesurfing to visiting a corner of the African savannah, via entering the world of horses or whale watching. There are so many things to do in Estepona, you won't ever get bored!
One of the unavoidable ones is the visit to the Botanical and Orchid Garden. This area has vertical gardens, more than 4,000 different species of orchids, waterfalls that light up with a large dome and vegetation brought from all the corners of the world. A wondrous place you will adore.
Another thing you can't miss if you stay in Estepona is its murals. The city keeps a route where the façades of the buildings are used as canvases for all types of artists. An outdoor museum that will have you getting your camera out constantly, then recreating them on canvas for all you budding artists.
We look forward to welcoming you!
Warm regards
Carol Barnatt, HLI English teacher in Spain